" Enabling persons, political entities, and other organizations to make informed decisions about the application of weather modification technologies, to provide for adequate water supplies, and reduced natural weather hazards. "
HISTORY
The Weather Modification Association was organized in 1950 to cultivate a better understanding of weather modification techniques, impacts, and expectations among program sponsors, program operators, and the scientific community, and to promote ethical professional conduct and a free exchange of information.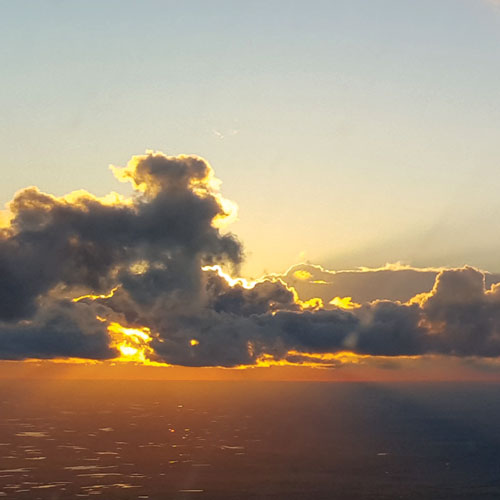 "Free exchange of accurate information regarding the efficacy, safety, methodology and cost-effectiveness of weather modification activities."
WHAT WE DO
Weather modification can be both planned, as is the case in cloud seeding (cloud modification), or inadvertent, for example, when pollution affects visibility. Planned (deliberate) weather modification is also commonly known as cloud seeding, cloud modification, and atmospheric water management. The WMA fields a wide variety of inquiries, from domestic and foreign governmental agencies, to the student doing a report for the classroom.
WMA Milestones
Events that formed the Association - 1951 to Present
1st Meeting of the Precipitation Operators Association
1951
Changed name to Weather Control Research Association
1951
Advisory Committee on Weather Created by Congress
1953
1st Meeting Transcript
1955
Changed name to Weather Modification Association (WMA)
1967
1st Journal of Weather Modification Published
1969
1st Honorary Member Inducted, Dr. Vincent Schaefer
1970
1st Int'l Conference in Australia
1971
Support for North American Interstate Weather Modification Council Announced
1974
1st WMA Brochure Created
1976
Adoption of Standards & Ethics Statement
1978
WMA Certification Program Established
1981
First Int'l Award Presented in France
1985
Retired Membership Category Added
1991
Certification Committee Created
1998
1st Website Launched
2001
Distinguished Operators Service Award Introduced
2001
Associate Membership Category Added
2002
Journal Becomes Available on CD
2003
Journal Launches Online
2014
1st Annual Meeting with the Western Snow Conf.
2017